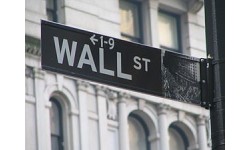 Positive Physicians Holdings, Inc. (OTCMKTS:PPHI – Get Rating) declared a dividend on Friday, March 17th, investing.com reports. Investors of record on Tuesday, March 21st will be paid a dividend of 0.4149 per share on Tuesday, March 28th. This represents a yield of 5.19%. The ex-dividend date is Monday, March 20th.
Positive Physicians Price Performance
Shares of OTCMKTS PPHI opened at $8.00 on Friday. Positive Physicians has a twelve month low of $5.95 and a twelve month high of $13.55. The firm has a fifty day simple moving average of $7.32 and a 200 day simple moving average of $7.36.
About Positive Physicians
Positive Physicians Holdings, Inc is an insurance company, which provides medical liability insurance. It underwrites claims-made, claims-made plus, tail, and occurrence-based medical malpractice professional liability coverage for physicians, corporations, medical groups, clinics, and allied healthcare providers.
Featured Stories
Receive News & Ratings for Positive Physicians Daily - Enter your email address below to receive a concise daily summary of the latest news and analysts' ratings for Positive Physicians and related companies with MarketBeat.com's FREE daily email newsletter.