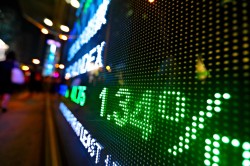 United Malt Group Limited (OTCMKTS:UMLGF) was the recipient of a large decline in short interest during the month of August. As of August 31st, there was short interest totalling 334,900 shares, a decline of 25.9% from the August 15th total of 452,100 shares. Based on an average daily volume of 300 shares, the short-interest ratio is presently 1,116.3 days.
Shares of UMLGF opened at $3.05 on Thursday. United Malt Group has a fifty-two week low of $2.50 and a fifty-two week high of $3.18.
Separately, Jefferies Financial Group assumed coverage on United Malt Group in a research report on Wednesday, August 5th. They set a "buy" rating for the company.
United Malt Group Company Profile
United Malt Group Limited operates as a commercial maltster in North America, Australia, Asia, Europe, and internationally. The company engages in the production and sale of malt to major brewers, craft brewers, distillers, and food companies. It is also involved in the distribution and sale of bagged malt, hops, yeast, adjuncts and related products to craft brewers.
Recommended Story: History of the Euro STOXX 50 Index

Receive News & Ratings for United Malt Group Daily - Enter your email address below to receive a concise daily summary of the latest news and analysts' ratings for United Malt Group and related companies with MarketBeat.com's FREE daily email newsletter.