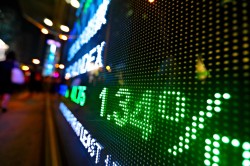 Fundamental Research set a C$0.39 price objective on Voyageur Minerals (CVE:VM) in a research report sent to investors on Tuesday, BayStreet.CA reports. The brokerage currently has a buy rating on the stock.
CVE VM opened at C$0.08 on Tuesday. The business has a 50 day simple moving average of C$0.08 and a 200 day simple moving average of C$0.07. Voyageur Minerals has a 52-week low of C$0.05 and a 52-week high of C$0.11. The company has a debt-to-equity ratio of 22.07, a quick ratio of 0.25 and a current ratio of 0.27. The stock has a market cap of $5.74 million and a price-to-earnings ratio of -5.36.
About Voyageur Minerals
Voyageur Minerals Ltd., an exploration stage company, engages in acquiring, exploring, and developing mineral exploration properties. It owns 100% interests in three barium sulfate deposits located in British Columbia, Canada. The company also has interests in two lithium brine projects in Utah. Voyageur Minerals Ltd.
Read More: What is a Derivative?
Receive News & Ratings for Voyageur Minerals Daily - Enter your email address below to receive a concise daily summary of the latest news and analysts' ratings for Voyageur Minerals and related companies with MarketBeat.com's FREE daily email newsletter.