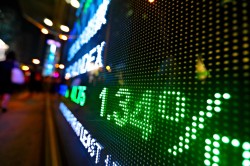 Kontoor Brands (NYSE:KTB) posted its quarterly earnings results on Thursday. The company reported $0.95 earnings per share (EPS) for the quarter, topping analysts' consensus estimates of $0.87 by $0.08, Briefing.com reports. The firm had revenue of $638.00 million for the quarter, compared to the consensus estimate of $646.22 million. During the same period in the previous year, the company posted $1.25 EPS. Kontoor Brands's quarterly revenue was down 9.4% compared to the same quarter last year.
Shares of NYSE KTB traded up $1.00 during mid-day trading on Friday, reaching $36.01. 845,753 shares of the company were exchanged, compared to its average volume of 1,142,565. The company has a debt-to-equity ratio of 12.64, a current ratio of 2.49 and a quick ratio of 1.07. Kontoor Brands has a 1 year low of $25.78 and a 1 year high of $41.75. The business has a 50-day simple moving average of $36.74.
The business also recently disclosed a quarterly dividend, which will be paid on Friday, December 20th. Investors of record on Tuesday, December 10th will be paid a dividend of $0.56 per share. This represents a $2.24 dividend on an annualized basis and a dividend yield of 6.22%. The ex-dividend date of this dividend is Monday, December 9th.
A number of equities analysts have recently issued reports on the company. Bank of America increased their price target on Kontoor Brands from $24.00 to $28.00 and gave the stock an "underperform" rating in a research report on Friday, August 9th. Guggenheim restated a "buy" rating on shares of Kontoor Brands in a research note on Thursday, August 22nd.
Zacks Investment Research
cut Kontoor Brands from a "buy" rating to a "hold" rating in a research note on Wednesday, October 9th. Macquarie began coverage on Kontoor Brands in a research note on Monday, October 21st. They set a "neutral" rating for the company. Finally,
ValuEngine
cut Kontoor Brands from a "hold" rating to a "sell" rating in a research note on Friday, November 1st. Two equities research analysts have rated the stock with a sell rating, six have given a hold rating and three have assigned a buy rating to the company. The company currently has a consensus rating of "Hold" and an average target price of $31.36.
In other Kontoor Brands news, Director Richard Carucci purchased 5,000 shares of the firm's stock in a transaction on Thursday, August 22nd. The stock was bought at an average cost of $33.15 per share, for a total transaction of $165,750.00. The purchase was disclosed in a document filed with the Securities & Exchange Commission, which is accessible through this hyperlink. Also, Director Juliana L. Chugg purchased 8,400 shares of the firm's stock in a transaction on Thursday, August 15th. The stock was acquired at an average price of $29.96 per share, with a total value of $251,664.00. The disclosure for this purchase can be found here.
See Also: What is the Dividend Aristocrat Index?
Receive News & Ratings for Kontoor Brands Daily - Enter your email address below to receive a concise daily summary of the latest news and analysts' ratings for Kontoor Brands and related companies with MarketBeat.com's FREE daily email newsletter.