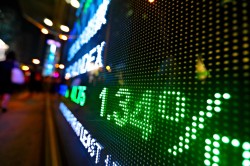 Analysts expect AstroNova Inc (NASDAQ:ALOT) to report earnings of $0.20 per share for the current fiscal quarter, according to Zacks. Zero analysts have provided estimates for AstroNova's earnings. AstroNova posted earnings per share of $0.17 during the same quarter last year, which indicates a positive year over year growth rate of 17.6%. The company is expected to announce its next earnings report on Wednesday, August 28th.
On average, analysts expect that AstroNova will report full year earnings of $0.90 per share for the current year. Zacks Investment Research's earnings per share averages are an average based on a survey of sell-side research firms that cover AstroNova.
AstroNova (NASDAQ:ALOT) last issued its quarterly earnings data on Wednesday, June 5th. The business services provider reported $0.23 earnings per share (EPS) for the quarter, topping analysts' consensus estimates of $0.22 by $0.01. The business had revenue of $36.18 million for the quarter. AstroNova had a return on equity of 9.75% and a net margin of 4.68%.
Separately,
Zacks Investment Research
lowered AstroNova from a "hold" rating to a "sell" rating in a report on Monday, June 10th.
NASDAQ ALOT traded down $0.72 on Monday, hitting $23.30. The company's stock had a trading volume of 11,819 shares, compared to its average volume of 45,657. The firm has a market capitalization of $169.45 million, a price-to-earnings ratio of 28.41, a P/E/G ratio of 2.24 and a beta of 0.24. The company has a debt-to-equity ratio of 0.18, a quick ratio of 1.30 and a current ratio of 2.73. The firm's 50-day simple moving average is $25.18. AstroNova has a 52-week low of $16.74 and a 52-week high of $27.96.
Several hedge funds and other institutional investors have recently made changes to their positions in ALOT. Cavalier Investments LLC bought a new stake in AstroNova in the 2nd quarter valued at about $41,000. Corrado Advisors LLC purchased a new position in shares of AstroNova in the second quarter worth approximately $196,000. Strs Ohio purchased a new position in shares of AstroNova in the second quarter worth approximately $312,000. Municipal Employees Retirement System of Michigan purchased a new position in shares of AstroNova in the second quarter worth approximately $425,000. Finally, Wedge Capital Management L L P NC acquired a new stake in shares of AstroNova during the second quarter worth approximately $650,000. Hedge funds and other institutional investors own 58.89% of the company's stock.
About AstroNova
AstroNova, Inc designs, develops, manufactures, and distributes specialty printers, and data acquisition and analysis systems in the United States, Canada, Asia, Europe, Central and South America, and internationally. The company operates through two segments, Product Identification and Test & Measurement (T&M).
Featured Article: What does cost of debt say about a company's financial health?
Get a free copy of the Zacks research report on AstroNova (ALOT)
For more information about research offerings from Zacks Investment Research, visit Zacks.com
Receive News & Ratings for AstroNova Daily - Enter your email address below to receive a concise daily summary of the latest news and analysts' ratings for AstroNova and related companies with MarketBeat.com's FREE daily email newsletter.