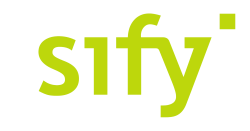 Sify Technologies (NASDAQ:SIFY) is scheduled to post its quarterly earnings results before the market opens on Wednesday, July 24th. Analysts expect Sify Technologies to post earnings of $0.02 per share for the quarter.
Shares of NASDAQ:SIFY opened at $1.44 on Tuesday. The stock has a market cap of $57.56 million, a P/E ratio of 14.40, a PEG ratio of 0.53 and a beta of 1.04. The company has a quick ratio of 1.07, a current ratio of 1.19 and a debt-to-equity ratio of 0.31. Sify Technologies has a twelve month low of $1.15 and a twelve month high of $2.01. The business's 50 day moving average is $1.40.
Separately, Maxim Group restated a "hold" rating on shares of Westamerica Bancorporation in a research report on Friday.
Sify Technologies Company Profile
Sify Technologies Ltd. engages in the provision of integrated Internet, network, and electronic commerce services in India. It operates through the following segments: Telecom-centric Services, and Data Center-centric Information Technology Services. The Telecom-centric Services segment includes domestic data, international data wholesale voice, and network managed services.
Featured Story: How to Profit and Limit Losses With Stop Orders

Receive News & Ratings for Sify Technologies Daily - Enter your email address below to receive a concise daily summary of the latest news and analysts' ratings for Sify Technologies and related companies with MarketBeat.com's FREE daily email newsletter.