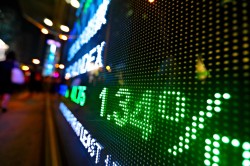 ShiftPixy (NASDAQ:PIXY) will release its earnings data before the market opens on Monday, July 15th. Analysts expect ShiftPixy to post earnings of ($0.09) per share for the quarter.
ShiftPixy (NASDAQ:PIXY) last posted its quarterly earnings results on Monday, April 15th. The company reported ($0.09) EPS for the quarter, topping the Zacks' consensus estimate of ($0.10) by $0.01. The company had revenue of $13.19 million during the quarter, compared to the consensus estimate of $14.84 million. On average, analysts expect ShiftPixy to post $0 EPS for the current fiscal year and $0 EPS for the next fiscal year.
ShiftPixy stock opened at $0.73 on Friday. ShiftPixy has a one year low of $0.27 and a one year high of $5.37. The stock has a fifty day moving average of $0.51. The company has a market capitalization of $25.44 million, a price-to-earnings ratio of -1.26 and a beta of 1.53.
ShiftPixy Company Profile
ShiftPixy, Inc provides employment services for businesses; and workers in shift or other part-time/temporary positions in the United States. The company also operates as a payroll processor, human resources consultant, and administrator of workers' compensation coverages and claims. It primarily serves restaurant, hospitality, and maintenance service industries.
Featured Article: Fiduciary
Receive News & Ratings for ShiftPixy Daily - Enter your email address below to receive a concise daily summary of the latest news and analysts' ratings for ShiftPixy and related companies with MarketBeat.com's FREE daily email newsletter.