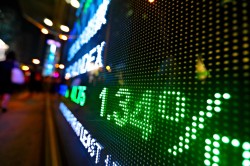 Revolve Group (NASDAQ:RVLV) Director Jennifer Baxter Moser sold 9,927,585 shares of the stock in a transaction dated Tuesday, June 11th. The stock was sold at an average price of $18.00, for a total transaction of $178,696,530.00. The transaction was disclosed in a legal filing with the SEC, which is available through this link.
Shares of RVLV stock traded up $1.06 during mid-day trading on Wednesday, hitting $36.51. 4,657,003 shares of the stock were exchanged, compared to its average volume of 9,104,101. Revolve Group has a 52-week low of $25.11 and a 52-week high of $44.77.
ILLEGAL ACTIVITY WARNING: "Jennifer Baxter Moser Sells 9,927,585 Shares of Revolve Group (NASDAQ:RVLV) Stock" was originally posted by Markets Daily and is owned by of Markets Daily. If you are viewing this report on another publication, it was stolen and republished in violation of U.S. and international trademark & copyright laws. The correct version of this report can be read at https://www.themarketsdaily.com/2019/06/12/jennifer-baxter-moser-sells-9927585-shares-of-revolve-group-nasdaqrvlv-stock.html.
About Revolve Group
Revolve Group, Inc operates as an online fashion retailer for consumers in the United States and internationally. The company operates a platform that connects consumers and global fashion influencers, as well as emerging, established, and owned brands. It provides women's apparel, footwear, accessories, and beauty styles under a range of established and emerging brands, as well as owned brands.
Further Reading: Trading Strategy Methods and Types
Receive News & Ratings for Revolve Group Daily - Enter your email address below to receive a concise daily summary of the latest news and analysts' ratings for Revolve Group and related companies with MarketBeat.com's FREE daily email newsletter.