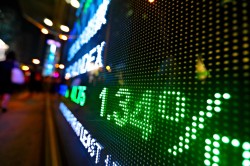 CCOM Group (OTCMKTS:CCOM) released its earnings results on Monday. The construction company reported ($0.04) earnings per share (EPS) for the quarter, MarketWatch Earnings reports. CCOM Group had a return on equity of 10.69% and a net margin of 2.93%. The firm had revenue of $21.80 million during the quarter.
OTCMKTS:CCOM traded up $0.10 during trading hours on Tuesday, reaching $1.00. The stock had a trading volume of 3,431 shares, compared to its average volume of 2,158. CCOM Group has a 12-month low of $0.55 and a 12-month high of $1.04.
ILLEGAL ACTIVITY NOTICE: This story was originally published by Markets Daily and is the sole property of of Markets Daily. If you are viewing this story on another website, it was copied illegally and reposted in violation of United States & international trademark and copyright legislation. The original version of this story can be accessed at https://www.themarketsdaily.com/2019/05/14/ccom-group-ccom-announces-earnings-results.html.
CCOM Group Company Profile
CCOM Group, Inc, through its subsidiaries, distributes heating, ventilating, and air conditioning equipment (HVAC) in the United States. It also distributes whole-house generators; climate control systems; plumbing and electrical fixtures and supplies; and parts and accessories. In addition, the company provides control system design, custom control panel fabrication, technical field support, in-house training, and climate control consultation services for engineers and installers; and designs direct digital control systems, as well as systems that control multi-location facilities through the Internet.
Featured Story: What is the return on assets (ROA) ratio?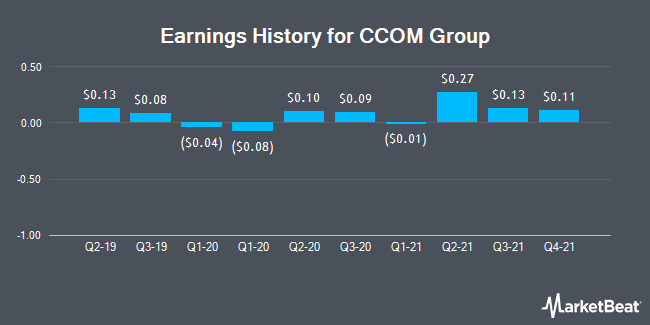 Receive News & Ratings for CCOM Group Daily - Enter your email address below to receive a concise daily summary of the latest news and analysts' ratings for CCOM Group and related companies with MarketBeat.com's FREE daily email newsletter.