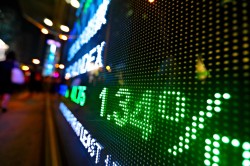 First Savings Financial Group Inc (NASDAQ:FSFG) announced a quarterly dividend on Monday, February 25th, Wall Street Journal reports. Investors of record on Friday, March 8th will be paid a dividend of 0.16 per share by the bank on Friday, March 29th. This represents a $0.64 dividend on an annualized basis and a dividend yield of 1.22%. The ex-dividend date of this dividend is Thursday, March 7th. This is a positive change from First Savings Financial Group's previous quarterly dividend of $0.15.
First Savings Financial Group has increased its dividend payment by an average of 7.7% annually over the last three years and has increased its dividend every year for the last 2 years.
Shares of NASDAQ FSFG opened at $52.56 on Friday. The stock has a market capitalization of $120.89 million, a P/E ratio of 10.68 and a beta of 0.29. The company has a quick ratio of 0.94, a current ratio of 0.98 and a debt-to-equity ratio of 1.21. First Savings Financial Group has a 52-week low of $45.36 and a 52-week high of $80.01.
First Savings Financial Group (NASDAQ:FSFG) last announced its earnings results on Tuesday, January 29th. The bank reported $1.24 earnings per share (EPS) for the quarter, beating analysts' consensus estimates of $1.08 by $0.16. The firm had revenue of $15.36 million during the quarter. First Savings Financial Group had a return on equity of 11.83% and a net margin of 17.18%.
Separately, Maxim Group reissued a "buy" rating and issued a $75.00 target price on shares of First Savings Financial Group in a research report on Tuesday, November 20th.
In other First Savings Financial Group news, COO John P. Lawson, Jr. sold 4,955 shares of the stock in a transaction that occurred on Wednesday, February 13th. The stock was sold at an average price of $50.45, for a total transaction of $249,979.75. The transaction was disclosed in a legal filing with the Securities & Exchange Commission, which can be accessed through this hyperlink. Also, Director Samuel E. Eckart sold 2,000 shares of the stock in a transaction that occurred on Friday, February 8th. The stock was sold at an average price of $51.05, for a total value of $102,100.00. Following the sale, the director now directly owns 12,766 shares of the company's stock, valued at $651,704.30. The disclosure for this sale can be found here. Insiders have sold a total of 8,532 shares of company stock valued at $433,541 over the last ninety days. 17.30% of the stock is owned by insiders.
ILLEGAL ACTIVITY WARNING: This piece of content was published by Markets Daily and is the sole property of of Markets Daily. If you are accessing this piece of content on another site, it was illegally copied and reposted in violation of US & international copyright & trademark laws. The correct version of this piece of content can be viewed at https://www.themarketsdaily.com/2019/03/03/first-savings-financial-group-inc-fsfg-announces-dividend-increase-0-16-per-share.html.
About First Savings Financial Group
First Savings Financial Group, Inc operates as the holding company for First Savings Bank that provides various banking products and services to consumers and businesses in southern Indiana. The company operates through Core Banking and SBA Lending segments. It accepts deposits, such as checking accounts, NOW and money market accounts, regular savings accounts, and time deposits.
Recommended Story: Gap Down Stocks
Receive News & Ratings for First Savings Financial Group Daily - Enter your email address below to receive a concise daily summary of the latest news and analysts' ratings for First Savings Financial Group and related companies with MarketBeat.com's FREE daily email newsletter.