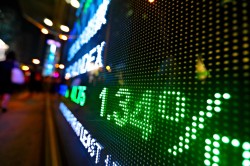 Platform Specialty Products (NYSE:ESI)'s stock had its "equal weight" rating reiterated by research analysts at Barclays in a report released on Monday. They presently have a $13.00 target price on the stock. Barclays's target price would indicate a potential upside of 14.04% from the company's current price.
Shares of Platform Specialty Products stock opened at $11.40 on Monday. The company has a debt-to-equity ratio of 2.55, a current ratio of 2.19 and a quick ratio of 2.00. The stock has a market capitalization of $3.34 billion, a price-to-earnings ratio of 15.00, a PEG ratio of 4.31 and a beta of 2.58. Platform Specialty Products has a 52-week low of $9.09 and a 52-week high of $13.54.
In other Platform Specialty Products news, insider Pershing Square Capital Manage sold 40,451,506 shares of Platform Specialty Products stock in a transaction dated Monday, February 4th. The shares were sold at an average price of $11.72, for a total value of $474,091,650.32. The sale was disclosed in a legal filing with the Securities & Exchange Commission, which can be accessed through the SEC website. 5.40% of the stock is currently owned by insiders.
Platform Specialty Products Company Profile
Platform Specialty Products Corp. engages in the provision of technology chemical products and technical services. It operates its business through the Performance Solutions and Agricultural Solutions segments. The Performance Solutions segment formulates and markets chemistry solutions that are used in production, commercial packaging and printing, electronics, and oil and gas production and drilling.
Read More: How are institutional investors different from individual investors?

Receive News & Ratings for Platform Specialty Products Daily - Enter your email address below to receive a concise daily summary of the latest news and analysts' ratings for Platform Specialty Products and related companies with MarketBeat.com's FREE daily email newsletter.