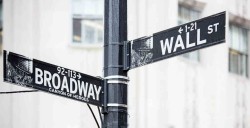 Securitas (OTCMKTS:SCTBF) was downgraded by Jefferies Financial Group from a "hold" rating to an "underperform" rating in a report issued on Monday, The Fly reports.
About Securitas
Securitas AB provides security services in North America, Europe, Latin America, the Middle East, Asia, and Africa. The company operates through three segments: Security Services North America, Security Services Europe, and Security Services Ibero-America. It primarily offers specialized guarding, mobile, monitoring, remote video, on-site, electronic security, fire and safety, and corporate investigation and risk management services.
Featured Story:
What does cost of debt say about a company's financial health?

Receive News & Ratings for Securitas Daily - Enter your email address below to receive a concise daily summary of the latest news and analysts' ratings for Securitas and related companies with MarketBeat.com's FREE daily email newsletter.