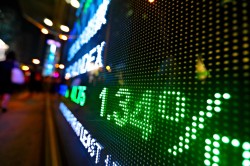 CIBC reiterated their hold rating on shares of Centerra Gold (OTCMKTS:CAGDF) in a research report sent to investors on Thursday morning.
A number of other brokerages have also weighed in on CAGDF. Royal Bank of Canada lowered shares of Centerra Gold from a sector perform rating to an underperform rating in a research note on Tuesday, July 17th. Canaccord Genuity raised shares of Centerra Gold from a hold rating to a buy rating in a research note on Thursday, October 18th. One research analyst has rated the stock with a sell rating, two have assigned a hold rating and two have issued a buy rating to the company. Centerra Gold presently has an average rating of Hold.
Shares of CAGDF opened at $4.28 on Thursday. Centerra Gold has a 1-year low of $3.51 and a 1-year high of $6.40.
About Centerra Gold
Centerra Gold Inc, a gold mining and exploration company, engages in the acquisition, exploration, development, and operation of gold and copper properties in North America, Asia, and internationally. Its principal projects include Kumtor gold mine located in the Kyrgyz Republic; and the Mount Milligan gold-copper mine located in British Columbia, Canada.
Featured Story: Find a Trading Strategy That Works

Receive News & Ratings for Centerra Gold Daily - Enter your email address below to receive a concise daily summary of the latest news and analysts' ratings for Centerra Gold and related companies with MarketBeat.com's FREE daily email newsletter.