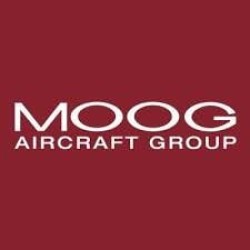 Moog (NYSE:MOG.A) updated its FY19 earnings guidance on Friday. The company provided earnings per share (EPS) guidance of $5.05-5.40 for the period, compared to the Thomson Reuters consensus estimate of $5.01. The company issued revenue guidance of $2.88 billion, compared to the consensus revenue estimate of $2.78 billion.
A number of research firms have weighed in on MOG.A. Cowen restated a buy rating and set a $110.00 price target on shares of Moog in a research report on Monday, July 30th. ValuEngine upgraded Moog from a sell rating to a hold rating in a research report on Thursday, October 18th. Zacks Investment Research upgraded Moog from a hold rating to a buy rating and set a $94.00 price target on the stock in a research report on Thursday, September 27th. Finally, TheStreet upgraded Moog from a c+ rating to a b- rating in a research report on Wednesday, August 22nd. Two analysts have rated the stock with a hold rating and three have given a buy rating to the stock. Moog has an average rating of Buy and an average target price of $96.33.
NYSE MOG.A opened at $80.79 on Friday. Moog has a twelve month low of $68.37 and a twelve month high of $93.93. The company has a current ratio of 2.26, a quick ratio of 1.47 and a debt-to-equity ratio of 0.68. The stock has a market cap of $2.89 billion, a price-to-earnings ratio of 17.87 and a beta of 1.74.
Moog (NYSE:MOG.A) last released its quarterly earnings data on Friday, November 2nd. The aerospace company reported $1.28 EPS for the quarter, topping the Thomson Reuters' consensus estimate of $1.18 by $0.10. The firm had revenue of $700.90 million for the quarter, compared to the consensus estimate of $689.00 million. Moog had a return on equity of 12.55% and a net margin of 3.56%. The company's quarterly revenue was up 7.9% on a year-over-year basis. During the same quarter in the previous year, the business earned $1.07 earnings per share. On average, analysts predict that Moog will post 5.22 EPS for the current fiscal year.
About Moog
Moog Inc is a designer, manufacturer and integrator of precision motion and fluid controls and systems for a range of applications in aerospace and defense and industrial markets. The Company has five segments: Aircraft Controls, Space and Defense Controls, Industrial Systems, Components and Medical Devices.
Featured Article: Investing strategies using the yield curve
Receive News & Ratings for Moog Daily - Enter your email address below to receive a concise daily summary of the latest news and analysts' ratings for Moog and related companies with MarketBeat.com's FREE daily email newsletter.