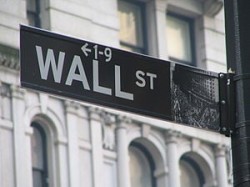 WMIH Corp (NASDAQ:COOP) – Stock analysts at Wedbush raised their Q1 2019 earnings per share estimates for shares of WMIH in a research note issued to investors on Wednesday, October 17th. Wedbush analyst H. Coffey now forecasts that the company will post earnings of $0.62 per share for the quarter, up from their prior forecast of $0.61. Wedbush has a "Buy" rating and a $23.00 price target on the stock. Wedbush also issued estimates for WMIH's Q3 2019 earnings at $0.92 EPS, Q4 2019 earnings at $1.01 EPS and FY2019 earnings at $3.28 EPS.
WMIH (NASDAQ:COOP) last released its quarterly earnings data on Friday, July 27th. The company reported ($0.12) earnings per share (EPS) for the quarter. The business had revenue of $3.08 million during the quarter. WMIH had a net margin of 229.44% and a return on equity of 18.07%.
Separately, Barclays set a $17.00 price objective on WMIH and gave the company a "sell" rating in a research report on Tuesday.
COOP stock opened at $14.58 on Friday. The company has a market capitalization of $266.39 million, a P/E ratio of 118.33 and a beta of -1.19. WMIH has a 12-month low of $7.20 and a 12-month high of $20.04.
About WMIH
Mr. Cooper Group Inc provides servicing, origination, and transaction-based services related principally to single-family residences in the United States. It offers home loan servicers focused on delivering various servicing and lending products, services, and technologies. The company provides technology and data enhanced solutions to homebuyers, home sellers, real estate agents, and mortgage companies.
Recommended Story: Stop Order Uses For Individual Investors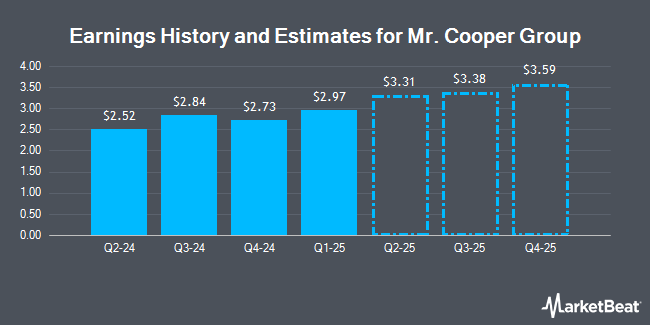 Receive News & Ratings for WMIH Daily - Enter your email address below to receive a concise daily summary of the latest news and analysts' ratings for WMIH and related companies with MarketBeat.com's FREE daily email newsletter.