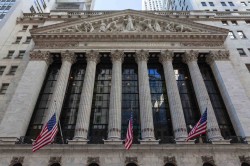 SI-BONE, Inc. (NASDAQ:SIBN) major shareholder Skyline Venture Partners V. Lp bought 325,000 shares of SI-BONE stock in a transaction that occurred on Friday, October 19th. The stock was purchased at an average price of $15.00 per share, for a total transaction of $4,875,000.00. The acquisition was disclosed in a legal filing with the SEC, which can be accessed through this hyperlink. Large shareholders that own 10% or more of a company's shares are required to disclose their sales and purchases with the SEC.
SI-BONE stock traded down $0.65 during midday trading on Friday, reaching $20.35. The stock had a trading volume of 236,700 shares, compared to its average volume of 1,663,067. SI-BONE, Inc. has a twelve month low of $19.45 and a twelve month high of $21.96.
SI-BONE Company Profile
SI-BONE, Inc, a medical device company, develops and commercializes a proprietary minimally invasive surgical implant system in the United States and Internationally. It offers iFuse, an implant system to fuse the sacroiliac joint to treat sacroiliac joint dysfunction that causes lower back pain. The company was founded in 2008 and is headquartered in Santa Clara, California.
Recommended Story: How to Use a Moving Average for Trading 

Receive News & Ratings for SI-BONE Daily - Enter your email address below to receive a concise daily summary of the latest news and analysts' ratings for SI-BONE and related companies with MarketBeat.com's FREE daily email newsletter.