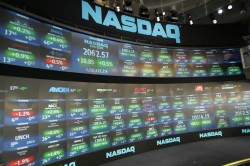 Carube Copper Corp. (CVE:CUC) Director Stephen G. Hughes acquired 300,000 shares of the stock in a transaction dated Friday, October 19th. The shares were bought at an average cost of C$0.06 per share, for a total transaction of C$18,000.00.
Shares of CUC stock traded up C$0.01 during trading hours on Friday, reaching C$0.06. 250,214 shares of the company traded hands, compared to its average volume of 93,649. Carube Copper Corp. has a 12-month low of C$0.05 and a 12-month high of C$0.10.
About Carube Copper
Carube Copper Corp., an exploration stage junior mining company, engages in the identification, acquisition, evaluation, and exploration of mineral properties in Jamaica and Canada. The company owns 11 copper and gold exploration licenses in Jamaica covering an area of 535 square kilometers; and 3 copper-gold-molybdenum projects in British Columbia, Canada covering an area of 469 square kilometers.
Featured Story: Stock Symbol
Receive News & Ratings for Carube Copper Daily - Enter your email address below to receive a concise daily summary of the latest news and analysts' ratings for Carube Copper and related companies with MarketBeat.com's FREE daily email newsletter.