Royal Bank of Canada restated their outperform rating on shares of Majestic Wine (LON:WINE) in a research note issued to investors on Thursday. They currently have a GBX 550 ($7.16) price target on the stock.
WINE has been the topic of several other research reports. Liberum Capital lifted their target price on shares of Majestic Wine from GBX 500 ($6.51) to GBX 535 ($6.97) and gave the stock a buy rating in a research note on Thursday, June 14th. Peel Hunt reaffirmed a buy rating on shares of Majestic Wine in a research note on Thursday, June 14th. One research analyst has rated the stock with a sell rating and five have assigned a buy rating to the stock. The stock has a consensus rating of Buy and a consensus target price of GBX 462 ($6.02).
Shares of WINE opened at GBX 397 ($5.17) on Thursday. Majestic Wine has a 52-week low of GBX 305 ($3.97) and a 52-week high of GBX 485.50 ($6.32).
Majestic Wine (LON:WINE) last announced its earnings results on Thursday, June 14th. The company reported GBX 23.90 ($0.31) earnings per share (EPS) for the quarter, topping the consensus estimate of GBX 18 ($0.23) by GBX 5.90 ($0.08). Majestic Wine had a net margin of 0.73% and a return on equity of 2.75%.
In other news, insider James Crawford purchased 4,989 shares of the stock in a transaction dated Tuesday, September 11th. The shares were purchased at an average price of GBX 401 ($5.22) per share, with a total value of £20,005.89 ($26,059.52). Also, insider Justin James Apthorp sold 150,000 shares of the business's stock in a transaction dated Thursday, July 12th. The shares were sold at an average price of GBX 460 ($5.99), for a total transaction of £690,000 ($898,788.59).
Majestic Wine Company Profile
Majestic Wine plc, together with its subsidiaries, engages in the retailing of wines, beers, and spirits. It operates through four segments: Retail, Commercial, Lay & Wheeler, and Naked Wines. The company offers red, white, rose, fine, dessert, and port and sherry wines; champagne, prosecco, sparkling wine, and cavas under Ruinart, Laurent Perrier, Veuve Clicquot, Bollinger, Nicolas Feuillatte, Taittinger, Krug, Lanson, Moët & Chandon, and Chandon brands; and beer products comprising lager, ale, and craft beers.
Featured Story: How Do You Calculate Return on Equity (ROE)?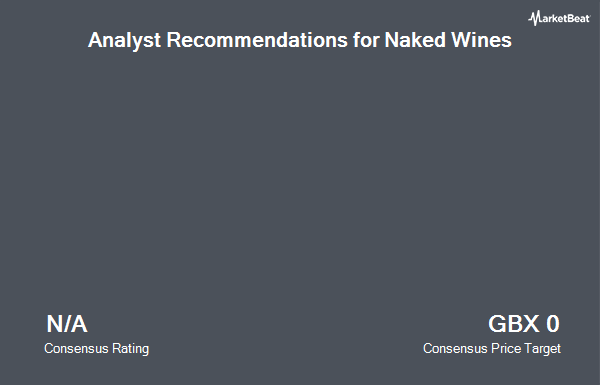 Receive News & Ratings for Majestic Wine Daily - Enter your email address below to receive a concise daily summary of the latest news and analysts' ratings for Majestic Wine and related companies with MarketBeat.com's FREE daily email newsletter.