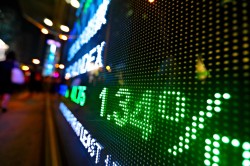 Riverview Financial Co. (OTCMKTS:RIVE) announced a quarterly dividend on Monday, August 27th, Wall Street Journal reports. Stockholders of record on Friday, September 14th will be paid a dividend of 0.10 per share on Friday, September 28th. This represents a $0.40 annualized dividend and a dividend yield of 2.88%. The ex-dividend date of this dividend is Thursday, September 13th.
Shares of RIVE remained flat at $$13.90 during midday trading on Monday. The stock had a trading volume of 5,840 shares, compared to its average volume of 4,528. Riverview Financial has a 12-month low of $11.58 and a 12-month high of $13.90.
Riverview Financial Company Profile
Riverview Financial Corporation operates as the bank holding company for Riverview Bank that provides various consumer and commercial banking products and services to individuals, businesses, not-for-profit organizations, and government entities in the United States. It accepts interest bearing deposits, such as money market accounts, NOW accounts, savings accounts, and time deposits; and noninterest bearing and demand deposits, as well as certificates of deposit.
Featured Story: Price to Earnings Ratio (PE)
Receive News & Ratings for Riverview Financial Daily - Enter your email address below to receive a concise daily summary of the latest news and analysts' ratings for Riverview Financial and related companies with MarketBeat.com's FREE daily email newsletter.