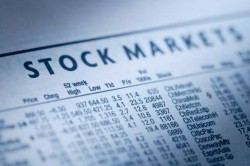 Otis Gold Corp (CVE:OOO) insider Christopher Geoffr Lee-Barber acquired 71,000 shares of the firm's stock in a transaction that occurred on Friday, August 24th. The shares were bought at an average price of C$0.20 per share, with a total value of C$14,200.00.
OOO traded down C$0.02 on Monday, reaching C$0.19. 21,500 shares of the company traded hands, compared to its average volume of 78,996. Otis Gold Corp has a one year low of C$0.16 and a one year high of C$0.36.
Otis Gold Company Profile
Otis Gold Corp., together with its subsidiary, engages in the acquisition, exploration, and development of precious metals deposits in Idaho, the United States. It primarily holds interest in gold and silver projects. The company's flagship project is the Kilgore gold project that consists of 488 federal lode mining claims covering an area of 9,080 acres located in the Clark County.
Featured Article: Google Finance
Receive News & Ratings for Otis Gold Daily - Enter your email address below to receive a concise daily summary of the latest news and analysts' ratings for Otis Gold and related companies with MarketBeat.com's FREE daily email newsletter.