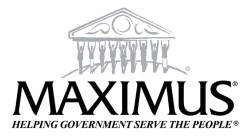 MAXIMUS (NYSE:MMS) posted its quarterly earnings data on Thursday. The health services provider reported $0.91 earnings per share for the quarter, topping the Thomson Reuters' consensus estimate of $0.82 by $0.09, MarketWatch Earnings reports. The company had revenue of $597.90 million for the quarter, compared to analysts' expectations of $591.91 million. MAXIMUS had a net margin of 9.15% and a return on equity of 21.67%. MAXIMUS's revenue for the quarter was down .4% compared to the same quarter last year. During the same period in the prior year, the business earned $0.86 earnings per share. MAXIMUS updated its FY18 guidance to $3.30-3.40 EPS.
NYSE MMS traded up $0.43 on Friday, reaching $63.33. 703,800 shares of the company's stock traded hands, compared to its average volume of 428,944. MAXIMUS has a 12 month low of $58.89 and a 12 month high of $72.71. The stock has a market capitalization of $4.28 billion, a P/E ratio of 20.90, a PEG ratio of 2.54 and a beta of 1.16.
The firm also recently declared a quarterly dividend, which will be paid on Friday, August 31st. Shareholders of record on Wednesday, August 15th will be given a dividend of $0.045 per share. This represents a $0.18 dividend on an annualized basis and a yield of 0.28%. The ex-dividend date of this dividend is Tuesday, August 14th. MAXIMUS's payout ratio is currently 5.94%.
Several research firms recently weighed in on MMS.
Zacks Investment Research
cut shares of MAXIMUS from a "hold" rating to a "sell" rating in a research report on Tuesday, May 22nd. Canaccord Genuity decreased their price objective on shares of MAXIMUS from $65.00 to $64.00 and set a "hold" rating on the stock in a research report on Friday, May 11th. Finally, First Analysis upgraded shares of MAXIMUS from an "equal" rating to a "weight" rating and increased their price target for the company from $73.00 to $81.00 in a research report on Tuesday, May 8th. One research analyst has rated the stock with a sell rating and three have given a hold rating to the stock. The company has an average rating of "Hold" and an average target price of $71.00.
In other MAXIMUS news, Director Russell A. Beliveau sold 1,000 shares of the stock in a transaction that occurred on Monday, July 2nd. The shares were sold at an average price of $61.91, for a total transaction of $61,910.00. The sale was disclosed in a legal filing with the SEC, which can be accessed through this hyperlink. 3.10% of the stock is owned by company insiders.
MAXIMUS declared that its Board of Directors has approved a share repurchase plan on Monday, June 25th that allows the company to buyback $200.00 million in outstanding shares. This buyback authorization allows the health services provider to purchase up to 4.9% of its stock through open market purchases. Stock buyback plans are typically a sign that the company's board of directors believes its shares are undervalued.
MAXIMUS Company Profile
MAXIMUS, Inc provides business process services (BPS) to government health and human services programs in the United States, the United Kingdom, Australia, Canada, Singapore, and Saudi Arabia. The company's Health Services segment offers various BPS, appeals, and assessments, as well as related consulting services for state, provincial, and national government programs comprising Medicaid, Children's Health Insurance Program, the Affordable Care Act, Health Insurance British Columbia, the Health Assessment Advisory Service, and Preadmission Screening and Resident Reviews.
See Also: Market Capitalization and Individual Investors
Receive News & Ratings for MAXIMUS Daily - Enter your email address below to receive a concise daily summary of the latest news and analysts' ratings for MAXIMUS and related companies with MarketBeat.com's FREE daily email newsletter.