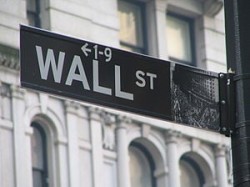 Red Violet (NASDAQ:RDVT) released its quarterly earnings results on Wednesday. The company reported ($0.15) earnings per share for the quarter, topping the consensus estimate of ($0.21) by $0.06, MarketWatch Earnings reports. The firm had revenue of $3.91 million for the quarter.
Red Violet stock traded up $0.25 during midday trading on Friday, hitting $7.76. 30,798 shares of the stock were exchanged, compared to its average volume of 155,679. Red Violet has a 52-week low of $4.35 and a 52-week high of $46.40.
In other news, CEO Derek Dubner purchased 10,000 shares of the business's stock in a transaction that occurred on Friday, June 15th. The shares were acquired at an average cost of $5.00 per share, for a total transaction of $50,000.00. The acquisition was disclosed in a legal filing with the Securities & Exchange Commission, which is accessible through this hyperlink. Also, Director Michael Brauser purchased 8,600 shares of the business's stock in a transaction that occurred on Thursday, May 17th. The shares were purchased at an average price of $7.48 per share, for a total transaction of $64,328.00. The disclosure for this purchase can be found here. Over the last 90 days, insiders have purchased 246,265 shares of company stock worth $1,703,750.
About Red Violet
Red Violet, Inc, a software and services company, specializes in big data analysis providing cloud-based mission-critical information solutions to enterprises in various industries in the United States. Its proprietary platform includes CORE, a cloud-based technology platform, which serves various industries within risk management.
Recommended Story: Market Capitalization in the Stock Market

Receive News & Ratings for Red Violet Daily - Enter your email address below to receive a concise daily summary of the latest news and analysts' ratings for Red Violet and related companies with MarketBeat.com's FREE daily email newsletter.