Belmond (NYSE:BEL) posted its earnings results on Wednesday. The company reported $0.19 earnings per share for the quarter, beating the Thomson Reuters' consensus estimate of $0.15 by $0.04, Bloomberg Earnings reports. The company had revenue of $171.60 million during the quarter, compared to analysts' expectations of $176.22 million. Belmond had a negative net margin of 7.52% and a positive return on equity of 1.50%.
Belmond opened at $15.10 on Friday, MarketBeat reports. Belmond has a 52 week low of $10.30 and a 52 week high of $16.20. The company has a debt-to-equity ratio of 1.07, a current ratio of 1.53 and a quick ratio of 1.39. The firm has a market cap of $1.15 billion, a price-to-earnings ratio of 125.83, a price-to-earnings-growth ratio of 4.72 and a beta of 1.33.
Several equities analysts recently weighed in on the stock. Jefferies Financial Group raised shares of Belmond from a "hold" rating to a "buy" rating and set a $20.00 target price for the company in a research note on Friday. ValuEngine raised shares of Belmond from a "hold" rating to a "buy" rating in a research note on Thursday. Finally, Barclays cut shares of Belmond from an "overweight" rating to an "underweight" rating and raised their target price for the company from $14.00 to $15.00 in a research note on Tuesday, July 3rd. Three research analysts have rated the stock with a sell rating, one has given a hold rating and two have assigned a buy rating to the company's stock. Belmond currently has an average rating of "Hold" and a consensus target price of $15.67.
Belmond Company Profile
Belmond Ltd. engages in the hotel and travel businesses. As of December 31, 2017, the company owned, invested in, or managed 36 deluxe hotels and resort properties in the United States, Mexico, The Caribbean, Europe, Southern Africa, South America, and Southeast Asia; 1 stand-alone restaurant in New York; 7 tourist trains in Europe, Southeast Asia, and Peru; 1 river cruise in Myanmar; and 1 canal boat business in France.
See Also: Marijuana Stocks Future Looks Bright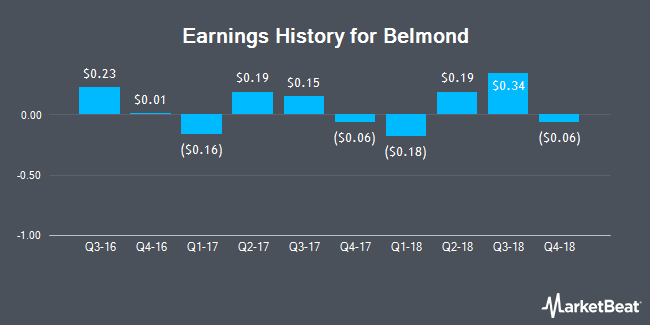 Receive News & Ratings for Belmond Daily - Enter your email address below to receive a concise daily summary of the latest news and analysts' ratings for Belmond and related companies with MarketBeat.com's FREE daily email newsletter.