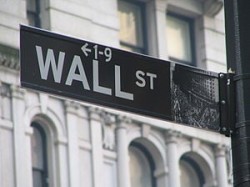 Vianet Group (LON:VNET) released its earnings results on Tuesday. The company reported GBX 8.50 ($0.11) EPS for the quarter, topping the Thomson Reuters' consensus estimate of GBX 7.90 ($0.11) by GBX 0.60 ($0.01), Bloomberg Earnings reports. Vianet Group had a return on equity of 5.06% and a net margin of 9.12%.
Vianet Group traded down GBX 5.50 ($0.07), hitting GBX 130 ($1.73), on Thursday, according to MarketBeat Ratings. 60,868 shares of the company were exchanged, compared to its average volume of 11,913. Vianet Group has a twelve month low of GBX 90 ($1.20) and a twelve month high of GBX 145 ($1.93).
The business also recently announced a dividend, which will be paid on Friday, July 27th. Investors of record on Thursday, June 14th will be paid a dividend of GBX 4 ($0.05) per share. This represents a yield of 3.08%. This is a boost from Vianet Group's previous dividend of $1.70. The ex-dividend date is Thursday, June 14th.
About Vianet Group
Vianet Group plc engages in the design, development, sale, and rental of fluid monitoring and machine monitoring equipment for the leisure and vending sectors in the United Kingdom, rest of Europe, the United States, Canada, and internationally. It operates through Smart Zones and Smart Machines segments.
Receive News & Ratings for Vianet Group Daily - Enter your email address below to receive a concise daily summary of the latest news and analysts' ratings for Vianet Group and related companies with MarketBeat.com's FREE daily email newsletter.