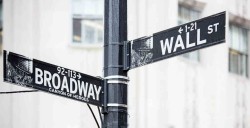 Nexus Infrastructure (LON:NEXS) issued its earnings results on Wednesday. The company reported GBX 7.20 ($0.10) earnings per share (EPS) for the quarter, Digital Look Earnings reports. Nexus Infrastructure had a net margin of 4.65% and a return on equity of 45.69%.
Shares of LON:NEXS opened at GBX 209.50 ($2.81) on Wednesday. Nexus Infrastructure has a 1-year low of GBX 186.50 ($2.50) and a 1-year high of GBX 278 ($3.73).
In other news, insider Geoff French acquired 5,000 shares of the business's stock in a transaction on Wednesday, March 21st. The stock was bought at an average price of GBX 265 ($3.56) per share, for a total transaction of £13,250 ($17,778.08).
Separately, Numis Securities upped their target price on shares of Nexus Infrastructure from GBX 229 ($3.07) to GBX 230 ($3.09) and gave the company an "add" rating in a report on Friday, April 27th.
About Nexus Infrastructure
Nexus Infrastructure plc provides infrastructure and engineering services to the housebuilding and commercial sectors in the United Kingdom. The company operates through two segments, Tamdown and TriConnex. It undertakes earthworks and remedial works; builds highways, substructures, and basements; and creates drainage systems, as well as constructs reinforced concrete frames.
Receive News & Ratings for Nexus Infrastructure Daily - Enter your email address below to receive a concise daily summary of the latest news and analysts' ratings for Nexus Infrastructure and related companies with MarketBeat.com's FREE daily email newsletter.