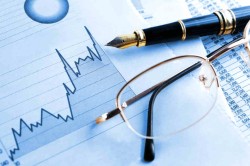 Processa Pharmaceuticals (OTCMKTS:PCSA) announced its quarterly earnings results on Monday. The company reported ($0.03) earnings per share for the quarter, Bloomberg Earnings reports.
Shares of Processa Pharmaceuticals remained flat at $$3.40 during mid-day trading on Wednesday, Marketbeat.com reports. The stock had a trading volume of 2,000 shares, compared to its average volume of 484. Processa Pharmaceuticals has a twelve month low of $1.75 and a twelve month high of $5.13.
About Processa Pharmaceuticals
Promet Therapeutics, LLC operates as a biotechnology company. The company develops drug products to treat patients who have suboptimal or no treatment alternatives. Promet Therapeutics, LLC was incorporated in 2015 and is based in Ellicott City, Maryland.
Receive News & Ratings for Processa Pharmaceuticals Daily - Enter your email address below to receive a concise daily summary of the latest news and analysts' ratings for Processa Pharmaceuticals and related companies with MarketBeat.com's FREE daily email newsletter.