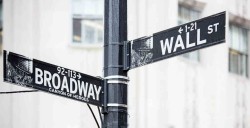 PAVmed (NASDAQ:PAVM) posted its earnings results on Monday. The company reported ($0.21) EPS for the quarter, Bloomberg Earnings reports.
NASDAQ PAVM traded up $0.01 during trading on Wednesday, reaching $1.39. 10,025 shares of the company's stock traded hands, compared to its average volume of 64,709. The company has a debt-to-equity ratio of -0.50, a quick ratio of 0.64 and a current ratio of 0.64. The company has a market capitalization of $23.99 million, a price-to-earnings ratio of -2.67 and a beta of -2.24. PAVmed has a 12-month low of $1.23 and a 12-month high of $9.31.
Separately, ValuEngine raised shares of PAVmed from a "sell" rating to a "hold" rating in a research report on Wednesday, May 2nd.
PAVmed Company Profile
PAVmed Inc operates as a medical device company in the United States. The company's lead product pipeline includes CarpX, a percutaneous device to treat carpal tunnel syndrome; PortIO, an implantable intraosseous vascular access device; and DisappEAR, an antimicrobial resorbable ear tube. Its product pipeline also comprises NextCath, a self-anchoring catheter; NextFlo, a disposable infusion system; and Caldus, a disposable tissue ablation device.
Receive News & Ratings for PAVmed Daily - Enter your email address below to receive a concise daily summary of the latest news and analysts' ratings for PAVmed and related companies with MarketBeat.com's FREE daily email newsletter.