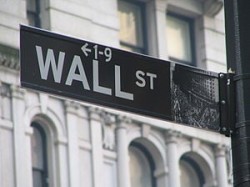 Huami (NYSE:HMI) released its quarterly earnings data on Monday. The company reported $0.04 earnings per share for the quarter, missing the Zacks' consensus estimate of $0.27 by ($0.23), Morningstar.com reports. The business had revenue of $93.41 million during the quarter.
Shares of NYSE HMI traded down $0.06 during trading on Wednesday, reaching $10.80. 1,430 shares of the company traded hands, compared to its average volume of 102,461. Huami has a 12-month low of $8.43 and a 12-month high of $12.62.
Separately, Credit Suisse Group initiated coverage on Huami in a research note on Monday, March 5th. They set an "outperform" rating and a $15.40 price objective for the company.
A hedge fund recently bought a new stake in Huami stock. Jane Street Group LLC bought a new stake in shares of Huami (NYSE:HMI) during the first quarter, according to its most recent 13F filing with the Securities and Exchange Commission. The firm bought 10,407 shares of the company's stock, valued at approximately $111,000. Institutional investors own 11.50% of the company's stock.
About Huami
Huami Corporation develops, manufactures, and sells smart wearable technological devices in the People's Republic of China. It offers smart bands, watches, scales, and related accessories under the Xiaomi brand names. The company was founded in 2013 and is headquartered in Hefei, China.
Receive News & Ratings for Huami Daily - Enter your email address below to receive a concise daily summary of the latest news and analysts' ratings for Huami and related companies with MarketBeat.com's FREE daily email newsletter.