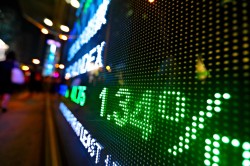 FTE Networks (NYSEAMERICAN:FTNW) issued its quarterly earnings results on Monday. The company reported $0.19 earnings per share for the quarter, Morningstar.com reports. FTE Networks had a net margin of 3.22% and a return on equity of 69.65%.
Shares of FTNW stock traded down $0.15 during mid-day trading on Wednesday, hitting $16.60. The stock had a trading volume of 100 shares, compared to its average volume of 29,585. FTE Networks has a fifty-two week low of $5.90 and a fifty-two week high of $26.25.
About FTE Networks
FTE Networks, Inc, together with its subsidiaries, operates as an international networking infrastructure solutions company in the United States and internationally. The company operates through Telecommunications and Staffing segments. It designs, builds, and supports telecommunications and technology systems, and provides infrastructure services.
Receive News & Ratings for FTE Networks Daily - Enter your email address below to receive a concise daily summary of the latest news and analysts' ratings for FTE Networks and related companies with MarketBeat.com's FREE daily email newsletter.