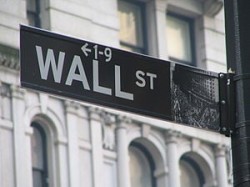 Royal Hawaiian Orchards (OTCMKTS:NNUTU) released its quarterly earnings results on Tuesday. The company reported $0.03 EPS for the quarter, Bloomberg Earnings reports. Royal Hawaiian Orchards had a net margin of 15.60% and a return on equity of 3.80%. The firm had revenue of $5.04 million during the quarter.
Royal Hawaiian Orchards opened at $2.38 on Thursday, MarketBeat.com reports. Royal Hawaiian Orchards has a 12 month low of $1.80 and a 12 month high of $2.70. The company has a debt-to-equity ratio of 0.11, a current ratio of 6.96 and a quick ratio of 4.96. The stock has a market cap of $52.72 million, a P/E ratio of 23.75 and a beta of 0.31.
In other news, major shareholder Farhad Fred Ebrahimi purchased 15,194 shares of the company's stock in a transaction that occurred on Tuesday, March 27th. The stock was purchased at an average cost of $2.26 per share, with a total value of $34,338.44. The purchase was disclosed in a legal filing with the SEC, which is available at the SEC website. 7.90% of the stock is currently owned by insiders.
Royal Hawaiian Orchards Company Profile
Royal Hawaiian Orchards, L.P. produces, markets, and distributes macadamia nut-based products in the United States. The company operates in two business segments, Orchards and Branded Products. The Orchards segment sells wet-in-shell and dry-in-shell macadamia nuts, and nut kernel. It also provides contract farming services and leases orchards.
Receive News & Ratings for Royal Hawaiian Orchards Daily - Enter your email address below to receive a concise daily summary of the latest news and analysts' ratings for Royal Hawaiian Orchards and related companies with MarketBeat.com's FREE daily email newsletter.