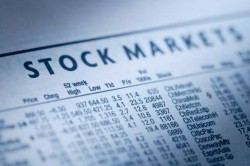 FitLife Brands (OTCMKTS:FTLF) announced its quarterly earnings data on Wednesday. The company reported $0.02 earnings per share for the quarter, Bloomberg Earnings reports. The business had revenue of $4.61 million for the quarter. FitLife Brands had a negative net margin of 54.85% and a negative return on equity of 36.54%.
Shares of OTCMKTS:FTLF remained flat at $$0.34 during trading on Thursday. 30,101 shares of the stock were exchanged, compared to its average volume of 11,439. FitLife Brands has a 1 year low of $0.19 and a 1 year high of $0.65.
About FitLife Brands
FitLife Brands, Inc is a provider of nutritional supplements for health conscious consumers marketed under the brand names, such as NDS Nutrition Products (NDS) (www.ndsnutrition.com), PMD (www.pmdsports.com), SirenLabs (www.sirenlabs.com), CoreActive (www.coreactivenutrition.com) and Metis Nutrition (www.metisnutrition.com) (together, NDS Products). Receive News & Ratings for FitLife Brands Daily - Enter your email address below to receive a concise daily summary of the latest news and analysts' ratings for FitLife Brands and related companies with MarketBeat.com's FREE daily email newsletter.