Shares of Clinigen Group PLC (LON:CLIN) have been assigned an average rating of "Buy" from the six research firms that are presently covering the stock, MarketBeat reports. One research analyst has rated the stock with a hold rating and five have assigned a buy rating to the company. The average 1 year price objective among brokers that have issued ratings on the stock in the last year is GBX 1,222.17 ($16.89).
CLIN has been the subject of several recent analyst reports. Numis Securities reiterated an "add" rating and issued a GBX 1,208 ($16.69) price objective on shares of Clinigen Group in a report on Wednesday, January 17th. N+1 Singer reiterated a "buy" rating and issued a GBX 1,225 ($16.92) price objective on shares of Clinigen Group in a report on Wednesday, November 29th. Peel Hunt reiterated a "buy" rating and issued a GBX 1,350 ($18.65) price objective on shares of Clinigen Group in a report on Wednesday, January 17th. Finally, Berenberg Bank upgraded shares of Clinigen Group to a "buy" rating and increased their price objective for the company from GBX 1,200 ($16.58) to GBX 1,220 ($16.86) in a report on Thursday, January 18th.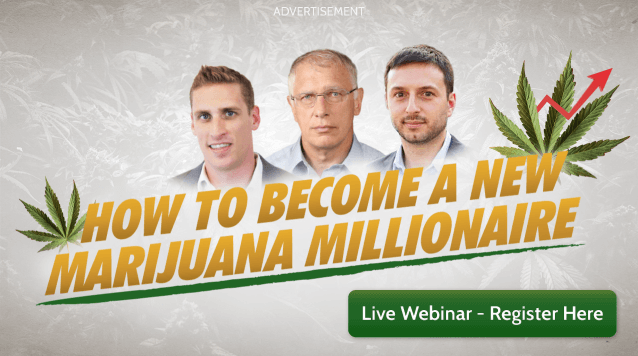 Shares of Clinigen Group (LON CLIN) traded down GBX 16 ($0.22) during trading hours on Monday, hitting GBX 919.50 ($12.70). 345,901 shares of the company's stock traded hands, compared to its average volume of 432,646. Clinigen Group has a 12 month low of GBX 751.50 ($10.38) and a 12 month high of GBX 1,187 ($16.40). The firm has a market capitalization of $1,120.00 and a price-to-earnings ratio of 8,359.09.
Clinigen Group (LON:CLIN) last announced its quarterly earnings results on Tuesday, February 27th. The company reported GBX 21.20 ($0.29) EPS for the quarter, beating the consensus estimate of GBX 20.30 ($0.28) by GBX 0.90 ($0.01). Clinigen Group had a net margin of 7.15% and a return on equity of 8.14%. The company had revenue of £167.80 million for the quarter.
The business also recently disclosed a dividend, which will be paid on Thursday, April 12th. Stockholders of record on Thursday, March 22nd will be issued a GBX 1.76 ($0.02) dividend. This represents a dividend yield of 0.2%. The ex-dividend date is Thursday, March 22nd.
TRADEMARK VIOLATION NOTICE: "Clinigen Group PLC (CLIN) Receives Average Recommendation of "Buy" from Analysts" was originally published by Markets Daily and is owned by of Markets Daily. If you are reading this article on another website, it was stolen and republished in violation of US & international trademark & copyright legislation. The legal version of this article can be viewed at https://www.themarketsdaily.com/2018/03/18/clinigen-group-plc-clin-receives-average-recommendation-of-buy-from-analysts.html.
About Clinigen Group
Clinigen Group plc is a United Kingdom-based pharmaceutical and services company. The Company's principal activities include management, sale and distribution of pharmaceutical products, which have associated expiry dates. The Company operates through five segments: Clinigen Clinical Trial Services (CTS), which sources commercial medical products for use in clinical studies, including comparator drugs, adjuvant drugs and rescue therapies; Idis Managed Access (MA), which is engaged in the consultancy, development, management and implementation of managed access programs for biotechnology and pharmaceutical companies; Idis Global Access (GA), which offers ethical access to post approval and short-supply medicines; Clinigen Specialty Pharmaceuticals (SP), which manufactures and distributes its own and in-licensed specialist, hospital-only medicines around the world, and Link Healthcare, which distributes pharmaceutical products in South Africa, and the Asia and Pacific region.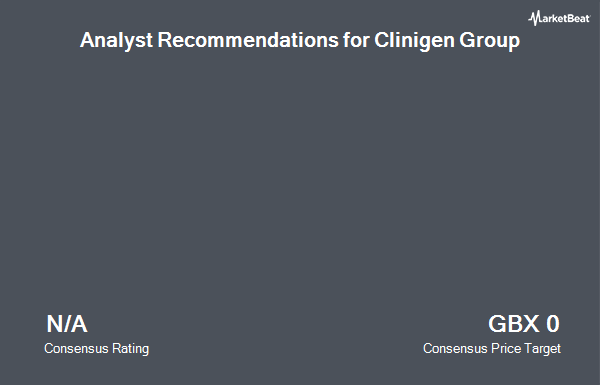 Receive News & Ratings for Clinigen Group Daily - Enter your email address below to receive a concise daily summary of the latest news and analysts' ratings for Clinigen Group and related companies with MarketBeat.com's FREE daily email newsletter.