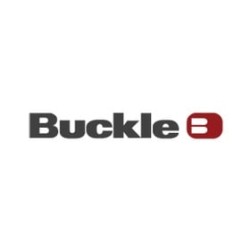 A number of firms have modified their ratings and price targets on shares of Buckle (NYSE: BKE) recently:
Shares of Buckle Inc (NYSE:BKE) opened at $18.80 on Wednesday. The stock has a market cap of $952.41, a PE ratio of 10.87 and a beta of 0.86. Buckle Inc has a one year low of $13.50 and a one year high of $25.11.
In other Buckle news, VP Diane L. Applegate sold 1,200 shares of the stock in a transaction dated Friday, January 19th. The shares were sold at an average price of $20.84, for a total transaction of $25,008.00. Following the sale, the vice president now directly owns 20,500 shares in the company, valued at $427,220. The sale was disclosed in a filing with the Securities & Exchange Commission, which is available at this link. Corporate insiders own 41.70% of the company's stock.
The Buckle, Inc is a retailer of casual apparel, footwear and accessories for young men and women. As of January 28, 2017, the Company operated 467 retail stores in 44 states throughout the United States under the names Buckle and The Buckle. The Company markets a selection of brand name casual apparel, including denims, other casual bottoms, tops, sportswear, outerwear, accessories and footwear.
Receive News & Ratings for Buckle Inc Daily - Enter your email address below to receive a concise daily summary of the latest news and analysts' ratings for Buckle Inc and related companies with MarketBeat.com's FREE daily email newsletter.