Ethereum (CURRENCY:ETH) traded down 3.1% against the dollar during the twenty-four hour period ending at 21:00 PM E.T. on March 12th. During the last seven days, Ethereum has traded 17.4% lower against the dollar. One Ethereum coin can now be purchased for approximately $703.63 or 0.07630920 BTC on popular cryptocurrency exchanges including Kucoin, Mercatox, xBTCe and Bibox. Ethereum has a total market capitalization of $69.06 billion and $1.78 billion worth of Ethereum was traded on exchanges in the last day.
Here is how similar cryptocurrencies have performed during the last day: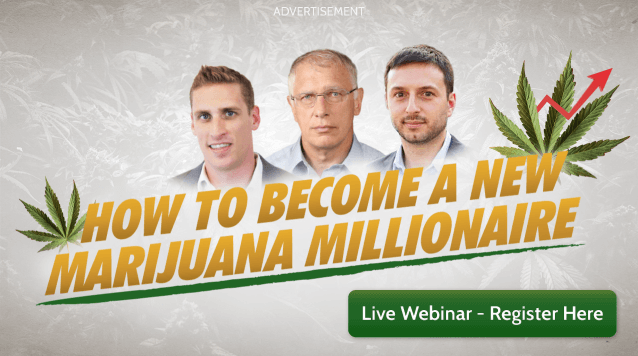 Bitcoin (BTC) traded down 3.4% against the dollar and now trades at $9,302.58 or 1.00000000 BTC.
Bitcoin Cash (BCH) traded down 6% against the dollar and now trades at $1,070.51 or 0.11609800 BTC.
Litecoin (LTC) traded down 4.9% against the dollar and now trades at $180.18 or 0.01954050 BTC.
Monero (XMR) traded 8.1% lower against the dollar and now trades at $259.56 or 0.02814940 BTC.
RaiBlocks (XRB) traded up 32.3% against the dollar and now trades at $18.58 or 0.00186028 BTC.
Ethereum Classic (ETC) traded down 4.4% against the dollar and now trades at $20.66 or 0.00224047 BTC.
Nano (NANO) traded down 6.7% against the dollar and now trades at $10.87 or 0.00117856 BTC.
Bitcoin Gold (BTG) traded down 5.6% against the dollar and now trades at $80.18 or 0.00869580 BTC.
Zcash (ZEC) traded down 3.7% against the dollar and now trades at $298.93 or 0.03241920 BTC.
Steem (STEEM) traded 0.7% lower against the dollar and now trades at $2.54 or 0.00027596 BTC.
About Ethereum
Ethereum (CURRENCY:ETH)
is a proof-of-work (PoW) coin that uses the Ethash hashing algorithm. Its genesis date was July 30th, 2015. Ethereum's total supply is 98,151,357 coins. Ethereum's official message board is
forum.ethereum.org
. Ethereum's official Twitter account is
@ethereumproject
and its Facebook page is accessible
here
. The official website for Ethereum is
www.ethereum.org
. The Reddit community for Ethereum is
/r/ethereum
and the currency's Github account can be viewed
here
.
According to CryptoCompare, "Ethereum is a decentralized platform that runs smart contracts: applications that run exactly as programmed without any possibility of downtime, censorship, fraud or third party interference. In the Ethereum protocol and blockchain there is a price for each operation. The general idea is, in order to have things transferred or executed by the network, you have to consume or burn Gas. The cryptocurrency is called Ether and is used to pay for computation time and for transaction fees.If you want to earn block rewards from the network, you can join the network as a miner. Follow the link for a guide on how to mine Ethereum on a Windows Pc. The much easier but a bit more expensive way is to buy an Ethereum mining contract. Ethereum is how the Internet was supposed to work. As long as you have enough funds to pay for your code to be run by the network, your contacts will always be up and running.It was crowdfunded during August 2014 by fans all around the world. It is developed and maintained by ETHDEV with contributions from great minds across the globe. There is also an Ethereum foundation and there are multiple startups working with the Ethereum blockchain.Ethereum is currently on the "Homestead" stage and all its related software is still considered Beta until the release of the next stage "Metropolis". If you are looking for a GUI interface for your wallet, try the Ethereum Wallet DApp. It's still in beta so be careful when you use it.Our block explorer data bellow is freely provided by etherchain.org and etherscan.io. "
Buying and Selling Ethereum
Ethereum can be traded on these cryptocurrency exchanges: Gatecoin, Poloniex, GOPAX, Bittrex, Kraken, CoolCoin, Gemini, DSX, Mercatox, TOPBTC, Allcoin, EtherDelta, BTCTurk, Qryptos, ChaoEX, Coinnest, Coinrail, Kucoin, Tidebit, Quoine, QuadrigaCX, Bit-Z, Tidex, Liqui, Bitstamp, BX Thailand, Exmo, xBTCe, Bibox, OKEx, COSS, Lbank, Koinex, Mr. Exchange, BitBay, ACX, Livecoin, Bitfinex, RightBTC, YoBit, Gatehub, Korbit, BitGrail, CoinExchange, Koineks, Coinbene, Gate.io, Coinut, BtcTrade.im, Coinsquare, WEX, Bitbank, BTC Markets, Bancor Network, Independent Reserve, Cryptopia, CoinFalcon, GDAX, BigONE, Bitinka, ZB.COM, CEX.IO, Huobi, bitFlyer, Upbit, Bitso, Bitcoin Indonesia, CoinEgg, Coinone, EXX, Bithumb, HitBTC, Cobinhood and Binance. Investors seeking to acquire Ethereum using US dollars directly can do so using Gemini, GDAX or Coinbase.
Receive News & Updates for Ethereum Daily - Enter your email address below to receive a concise daily summary of the latest news and updates for Ethereum and related cryptocurrencies with MarketBeat.com's FREE CryptoBeat newsletter.