HC2 (NYSE:HCHC) is set to announce its earnings results after the market closes on Wednesday, March 14th. Analysts expect the company to announce earnings of ($0.16) per share for the quarter.
HC2 (HCHC) opened at $5.74 on Monday. HC2 has a 52-week low of $4.30 and a 52-week high of $6.71. The stock has a market capitalization of $247.14, a P/E ratio of -2.22 and a beta of 0.84. The company has a debt-to-equity ratio of 6.06, a current ratio of 1.34 and a quick ratio of 1.34.
A number of equities analysts have issued reports on HCHC shares. Zacks Investment Research lowered HC2 from a "hold" rating to a "sell" rating in a research report on Monday, November 13th. B. Riley reissued a "buy" rating and set a $11.50 price target on shares of HC2 in a research report on Monday, November 20th.
TRADEMARK VIOLATION NOTICE: "HC2 (HCHC) to Release Quarterly Earnings on Wednesday" was first posted by Markets Daily and is owned by of Markets Daily. If you are accessing this article on another publication, it was illegally stolen and republished in violation of US & international trademark & copyright law. The legal version of this article can be read at https://www.themarketsdaily.com/2018/03/12/hc2-hchc-to-release-quarterly-earnings-on-wednesday.html.
HC2 Company Profile
HC2 Holdings, Inc engages in construction, marine services, insurance, telecommunications, energy, life sciences, and other businesses in the United States, the United Kingdom, and internationally. The company fabricates and erects structural steel for commercial and industrial construction projects, such as buildings and office complexes, hotels and casinos, convention centers, sports arenas and stadiums, shopping malls, hospitals, dams, bridges, mines, and power plants.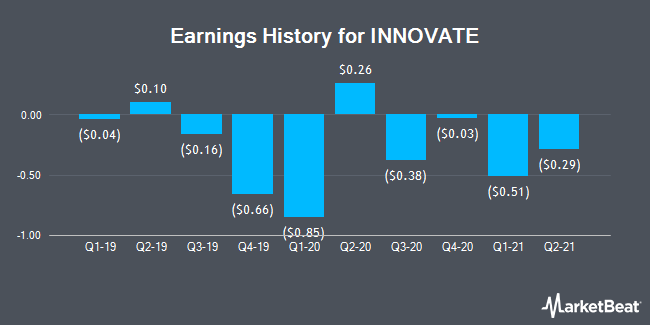 Receive News & Ratings for HC2 Daily - Enter your email address below to receive a concise daily summary of the latest news and analysts' ratings for HC2 and related companies with MarketBeat.com's FREE daily email newsletter.