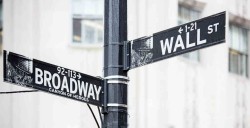 Hydropothecary Corp (CVE:THCX) Director Adam Miron sold 133,332 shares of the stock in a transaction dated Tuesday, March 6th. The shares were sold at an average price of C$3.95, for a total value of C$526,661.40.
Adam Miron also recently made the following trade(s):
On Thursday, March 8th, Adam Miron sold 100,000 shares of Hydropothecary stock. The shares were sold at an average price of C$3.87, for a total value of C$387,000.00.
Hydropothecary Corp (CVE:THCX) opened at C$3.99 on Monday. The company has a market capitalization of $713.58 and a PE ratio of -19.95. Hydropothecary Corp has a 1 year low of C$1.10 and a 1 year high of C$5.25.
THCX has been the topic of several recent research reports. Canaccord Genuity increased their price objective on Hydropothecary from C$5.25 to C$5.75 in a research report on Thursday, February 15th. Eight Capital reiterated a "buy" rating and set a C$3.50 price objective on shares of Hydropothecary in a research report on Thursday, November 30th.
TRADEMARK VIOLATION NOTICE: "Adam Miron Sells 133,332 Shares of Hydropothecary Corp (THCX) Stock" was originally posted by Markets Daily and is the property of of Markets Daily. If you are reading this report on another website, it was copied illegally and republished in violation of U.S. & international copyright & trademark legislation. The legal version of this report can be read at https://www.themarketsdaily.com/2018/03/12/adam-miron-sells-133332-shares-of-hydropothecary-corp-thcx-stock.html.
About Hydropothecary
The Hydropothecary Corporation, together with its subsidiaries, produces and distributes medical marijuana products. The company is headquartered in Gatineau, Canada.
Receive News & Ratings for Hydropothecary Daily - Enter your email address below to receive a concise daily summary of the latest news and analysts' ratings for Hydropothecary and related companies with MarketBeat.com's FREE daily email newsletter.