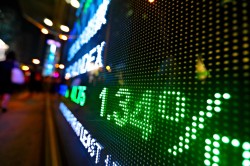 Psychemedics Corp. (NASDAQ:PMD) announced a quarterly dividend on Wednesday, March 7th, NASDAQ reports. Investors of record on Monday, March 19th will be given a dividend of 0.15 per share on Thursday, March 29th. This represents a $0.60 dividend on an annualized basis and a dividend yield of 2.97%. The ex-dividend date is Friday, March 16th.
Shares of Psychemedics (PMD) opened at $20.20 on Friday. The company has a debt-to-equity ratio of 0.05, a current ratio of 2.72 and a quick ratio of 2.72. The company has a market capitalization of $110.94, a PE ratio of 18.36 and a beta of 0.73. Psychemedics has a 52-week low of $15.99 and a 52-week high of $27.99.
ILLEGAL ACTIVITY NOTICE: This news story was first posted by Markets Daily and is the sole property of of Markets Daily. If you are viewing this news story on another website, it was copied illegally and reposted in violation of US & international trademark and copyright law. The correct version of this news story can be accessed at https://www.themarketsdaily.com/2018/03/11/psychemedics-corp-pmd-declares-quarterly-dividend-of-0-15.html.
About Psychemedics
Psychemedics Corporation (Psychemedics) provides hair testing for drugs of abuse, utilizing a hair analysis method involving digestion of hair, enzyme immunoassay (EIA) technology and confirmation by mass spectrometry to analyze human hair to detect abused substances. The Company operates in drug testing services segment.
Receive News & Ratings for Psychemedics Daily - Enter your email address below to receive a concise daily summary of the latest news and analysts' ratings for Psychemedics and related companies with MarketBeat.com's FREE daily email newsletter.