Amarillo Biosciences Inc. (OTCMKTS:AMAR) CEO Stephen T. Chen bought 203,000 shares of the business's stock in a transaction dated Monday, November 13th. The shares were bought at an average price of $0.19 per share, with a total value of $38,570.00. The transaction was disclosed in a filing with the SEC, which is available at this link.
Amarillo Biosciences Inc. (AMAR) traded up $0.02 during midday trading on Wednesday, hitting $0.27. 6,400 shares of the stock were exchanged, compared to its average volume of 2,644. Amarillo Biosciences Inc. has a one year low of $0.15 and a one year high of $0.30.
TRADEMARK VIOLATION WARNING: "Amarillo Biosciences Inc. (AMAR) CEO Stephen T. Chen Buys 203,000 Shares of Stock" was reported by Markets Daily and is owned by of Markets Daily. If you are accessing this report on another website, it was copied illegally and republished in violation of international trademark and copyright legislation. The legal version of this report can be read at https://www.themarketsdaily.com/2017/11/15/amarillo-biosciences-inc-amar-ceo-stephen-t-chen-buys-203000-shares-of-stock.html.
About Amarillo Biosciences
Amarillo Biosciences, Inc is engaged in the business of biopharmaceutical research and development. The Company develops biologics for the treatment of human and animal diseases. The Company's focus is research aimed at the treatment of human disease indications, particularly influenza, hepatitis C, thrombocytopenia and other indications using natural human interferon alpha that is administered in a low dose oral form.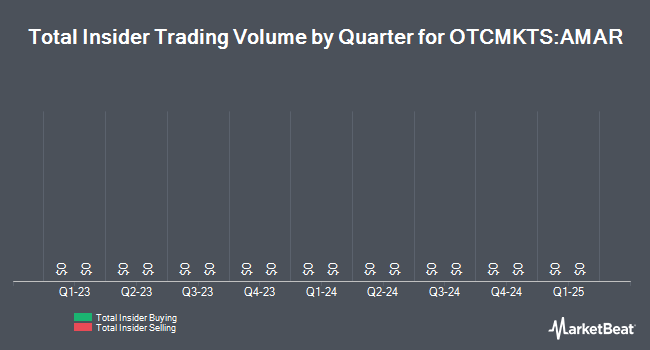 Receive News & Ratings for Amarillo Biosciences Inc. Daily - Enter your email address below to receive a concise daily summary of the latest news and analysts' ratings for Amarillo Biosciences Inc. and related companies with MarketBeat.com's FREE daily email newsletter.