Provident Financial Holdings, Inc. (NASDAQ:PROV) is scheduled to be announcing its earnings results before the market opens on Monday, July 24th. Analysts expect the company to announce earnings of $0.18 per share for the quarter.
Provident Financial Holdings (NASDAQ:PROV) last released its quarterly earnings results on Thursday, April 27th. The financial services provider reported $0.14 earnings per share for the quarter, missing the consensus estimate of $0.16 by $0.02. The firm had revenue of $15.44 million for the quarter, compared to analysts' expectations of $16.79 million. Provident Financial Holdings had a net margin of 8.85% and a return on equity of 5.12%. During the same quarter in the prior year, the business earned $0.18 EPS. On average, analysts expect Provident Financial Holdings to post $0 EPS for the current fiscal year and $0 EPS for the next fiscal year.
Provident Financial Holdings, Inc. (NASDAQ PROV) opened at 18.96 on Monday. The stock has a market cap of $149.61 million and a PE ratio of 22.68. Provident Financial Holdings, Inc. has a 12-month low of $17.67 and a 12-month high of $20.66. The firm's 50-day moving average price is $19.27 and its 200 day moving average price is $19.11.
ILLEGAL ACTIVITY NOTICE: This article was first reported by Markets Daily and is the sole property of of Markets Daily. If you are viewing this article on another website, it was stolen and reposted in violation of United States and international trademark and copyright laws. The correct version of this article can be accessed at https://www.themarketsdaily.com/2017/07/17/provident-financial-holdings-inc-nasdaqprov-set-to-announce-quarterly-earnings-on-monday.html.
Separately, Hovde Group initiated coverage on Provident Financial Holdings in a research note on Tuesday, April 11th. They set a "market perform" rating and a $20.00 price objective for the company. Five investment analysts have rated the stock with a hold rating and two have assigned a buy rating to the company's stock. Provident Financial Holdings presently has an average rating of "Hold" and a consensus price target of $19.50.
In related news, Director Debbi Guthrie sold 5,600 shares of the stock in a transaction that occurred on Wednesday, June 21st. The stock was sold at an average price of $19.10, for a total value of $106,960.00. The sale was disclosed in a document filed with the Securities & Exchange Commission, which is available through this hyperlink. 15.71% of the stock is owned by corporate insiders.
About Provident Financial Holdings
Provident Financial Holdings, Inc is the holding company of Provident Savings Bank, F.S.B. (the Bank). The Bank is a federally chartered stock savings bank. The Company operates through two segments: Provident Bank and Provident Bank Mortgage (PBM). The Bank's operations primarily consist of accepting deposits from customers within the communities surrounding the Bank's full service offices and investing those funds in single-family loans, multi-family loans, commercial real estate loans, construction loans, commercial business loans, consumer loans and other mortgage loans.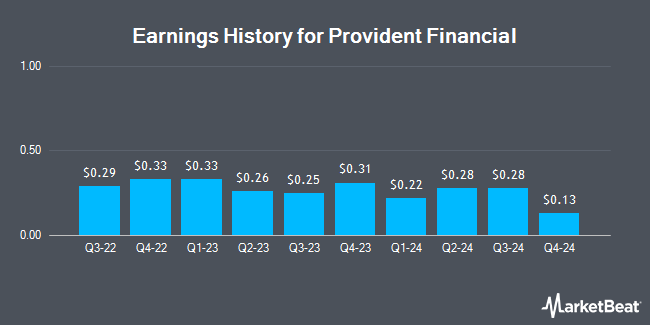 Receive News & Ratings for Provident Financial Holdings Inc. Daily - Enter your email address below to receive a concise daily summary of the latest news and analysts' ratings for Provident Financial Holdings Inc. and related companies with MarketBeat.com's FREE daily email newsletter.